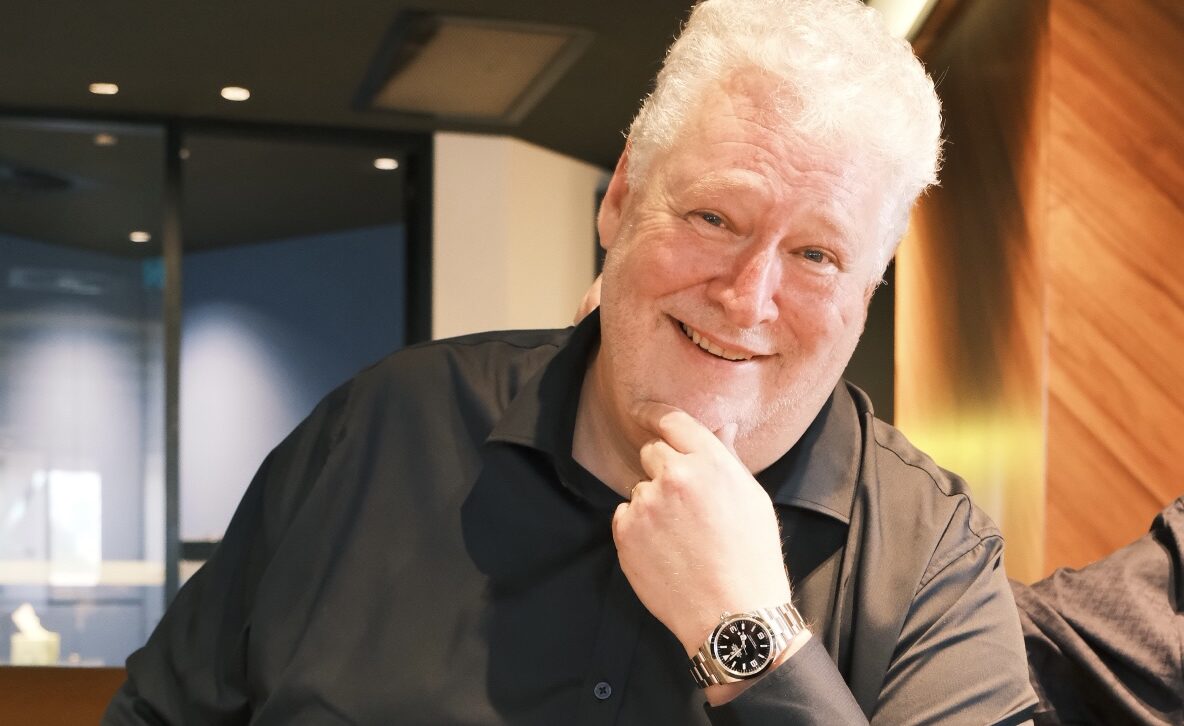 20 Nov

A Creative Legacy: Celebrating 40 Years with Brad Power

In the fast-paced world of creative industries, longevity is a rare gem, and those who have a profound influence on a company's success are even scarcer. This year, Australia-based Creative Director Brad Power celebrated an impressive 40 years with Stellar, marking an impressive milestone.

Let's take a stroll down memory lane to learn about his story.

A Remarkable Beginning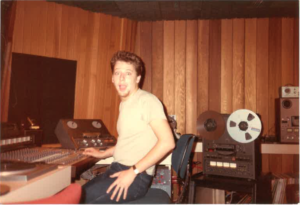 Brad's journey in the creative industry started back in 1981 when he landed a role as a production assistant at the top-rated Sydney radio station, 2UE. Little did he know that this move would set the stage for a four-decade-long adventure.
"My boss back then told me that the station was to undergo a re-branding which would involve a new station "voice" and that this would become part of the station's new sonic branding package. This new voice belonged to a man named Rob Lynch, a successful voice-over artist who also showed promise as an entrepreneur. We soon became great mates."
Having learnt the ropes of radio production, Brad received a career-defining proposition from Rob. As Brad recalls,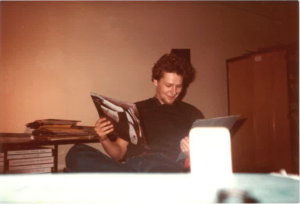 "To cut a long story short, he told me that he was building a recording studio to produce radio content for Qantas [Australia's national airline], a tender he had secured by answering an ad in a local newspaper. He suggested that I should come and work for him. So that's how I made the most important decision of my working life by joining Rob and his wife Helen at their new studio, Stellar Studios. The year was 1983."
This marked the beginning of a career that would not only witness the evolution of Brad's creative talent but also the transition of his technical skills.
The Golden Years of Radio
The early days at Stellar were marked by hard work and a commitment to delivering quality radio content.
"We were situated on the 5th floor of a building in the city and as our client list grew, we expanded to rent the floor above us where we set up duplicating equipment to cater for the expanding airline client list which included winning the audio contract for Singapore Airlines."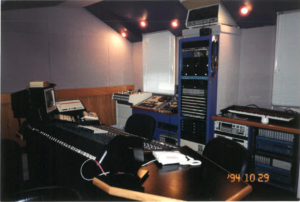 For this client, Brad vividly remembers the days of physically splicing tape and hand-winding over 300 tape-based metal cartridges each month for playback on the plane, a labour-intensive process that exemplified the team's dedication to their craft.
"We would work in the studio from 9 am to 5 pm and then go upstairs and work till 10 or 11 pm, at which time we would walk across to our favourite Malaysian restaurant for a 'laksa', go home, then get up the next day and do it all again. It was challenging work but incredibly satisfying."
During this era, the IFE work was audio-driven. Brad reflects on how airlines were eager to provide well-produced music and talk shows to captivate their passengers – and the Stellar team knew just how to make them.
"One of the best shows I worked on involved travelling around the world with the legendary journalist and radio star Margaret Throsby. We visited Canada, Washington DC, and London, interviewing some of the great minds of the time and asking them the same 10 questions. I also have great memories of making music shows, from Classical and Jazz, to Rock and talk formats."
By this point, the team had grown a long way from just the three of them at the start, with new, improved office premises as well. Business boomed – particularly in advertising. They had three rooms running five days a week, near to full capacity. Apart from airline clients, they worked with the top ad agencies in Australia, which meant working with some of the best creatives in the business.
Transitioning Through the Digital Revolution
As technology evolved, Brad found himself at the crossroads of the analogue and digital worlds.
"I'm the last of the Baby Boomer generation. As a result, I was a late adopter of the new digital computer-based systems, and it was vastly different from analogue. But I made it through, and I could never go back."
He admits, highlighting not just his technical adaptability but also his determination to stay relevant in an ever-changing industry.
Behind The Scenes
In 2023, Brad remains passionate about his work and continues to find fulfilment, thanks to opportunities to work on interesting projects and meet interesting people.
Over the decades, he has had the good fortune to meet and work with countless well-known people from the music industry, such as Mark Ronson, Steve Winwood, Belinda Carlisle, America, Beth Hart, Joe Bonamassa, Robben Ford, Teskey Brothers, Gotye, Flight Facilities, Courtney Barnett, INXS, Ronnie Scott, Tim Rice, in addition to famous names in other fields, like Ewan McGregor, Billy Connolly, John Cleese, Bill Bryson, David Suzuki, Gok Wan and legendary Australian cricketers Ian Chappell and Shane Warne.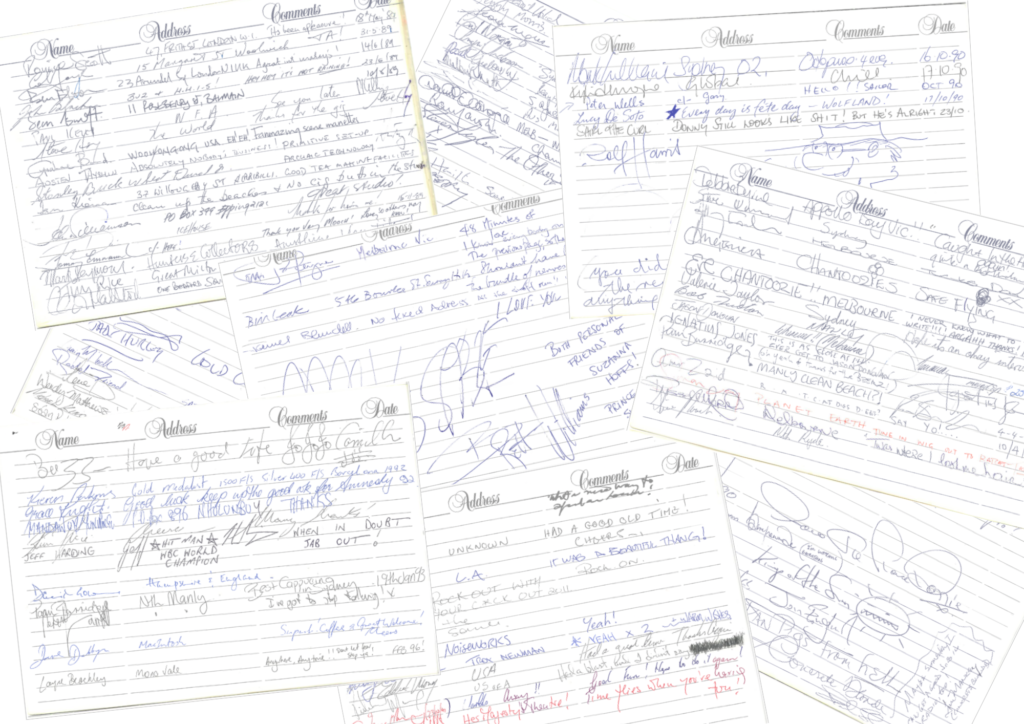 Pages from the Stellar Sound guestbook tell a storied history of incredible talents, diverse voices and shared moments.
When asked about his proudest achievement so far, Brad recalls a time earlier in his career.
"I was very excited to work on a couple of comedy records that were, and still are, considered to be Australian comedy milestones. The comedian was known for his cricket persona The 12th Man."
The success of these albums had a positive effect on Brad's career at the time and enhanced his reputation and popularity as a studio engineer.
More recently, Brad had the opportunity to direct two original radio dramas for Audible, The Goodbye Party and Beatrice Dark (which can be downloaded from Audible), showcasing his creative prowess and his enduring passion for the radio medium.
Brad's role today includes managing creative productions for airline clients. His expertise is sought after for inflight entertainment projects such as bespoke audio content, boarding videos, original boarding music compositions, entertainment hype reels, sound design and sonic strategies to support an airline's brand identity.
The Journey Continues
Throughout his journey, Brad's genuine warmth and down-to-earth nature have left an indelible mark on those around him. Sam Allen, Stellar's Managing Director, praises Brad not just for his professional contributions but also for the countless moments of laughter and camaraderie: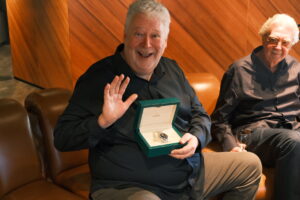 "People and audiences gravitate to Brad because of his warm, kind, and caring nature. He is a brilliant storyteller with an infectious sense of humour. I wouldn't be able to count the number of times he has had me in stitches over the years with his stories!"
As Stellar continues to thrive, it does so on the foundations laid by inspiring individuals like Brad Power, who still deliver the highest quality productions to clients. On behalf of the entire Stellar family, we extend our heartfelt gratitude to him for 40 years of unwavering dedication, passion, and brilliance.
Congratulations, Brad, on this incredible milestone! Here's to many more years of creativity and success ahead!