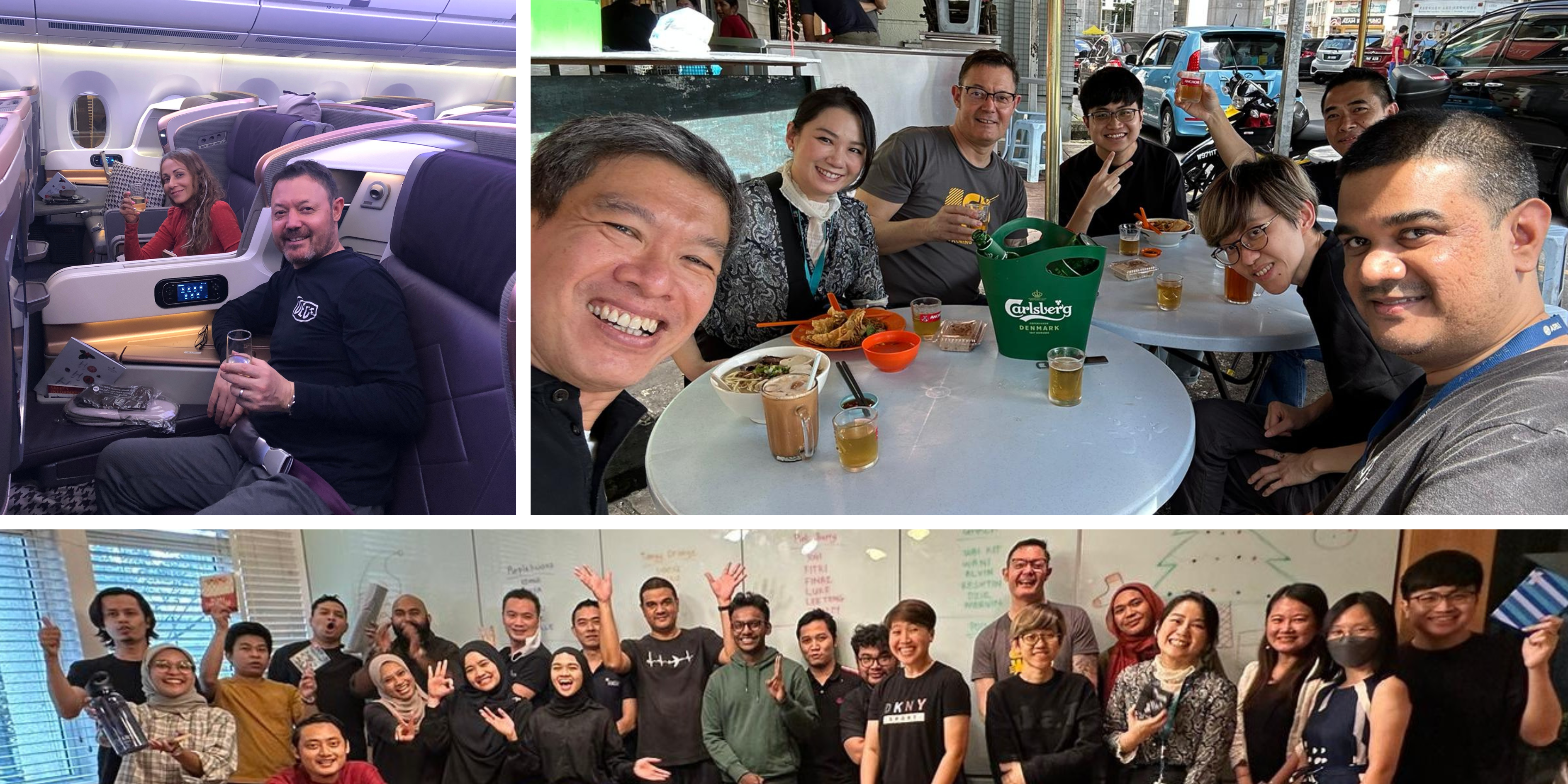 19 Jul

A Year of Reflection from Ricky

One of the top names associated with the inflight entertainment industry in Asia, Ricky Jardine is no stranger to airlines in this region. He is particularly well-known in Singapore, where he planted personal and professional roots more than two decades ago. The British native has worked with airlines in almost every country in Asia, gaining an invaluable wealth of experience which he brought to Stellar Entertainment when he joined last year as Director of Partnerships.

Since then, Ricky has helped to strengthen the management team and provided Stellar's airline clients with the benefit of his vast knowledge, accumulated over 23 years in the IFE business. Those who have met and worked with Ricky would agree that he is an honest, fair and diligent professional who can be counted on to provide considered and rational responses to find solutions. Now that commercial airlines can accelerate their plans and invest in their goals again, we put Ricky under the spotlight for his post-pandemic perspective on IFE and a look back at his first year at Stellar.

How would you describe your job at Stellar as Director of Partnerships?

The role is to strengthen the key relationship between the client, the Account Manager, and the rest of the Stellar team. To have the time to truly engage with the airline and ensure that we continue to meet their expectations and ambitions as the IFE content evolves.  It allows me to echo and reflect the airline's wishes within Stellar and provide the airline with a point of contact who they are confident will give them all the support and expertise they need.

What do you love most about your job?

There's so much to love about my job.  I've been in IFE for over 20 years and still get a thrill out of it.  I enjoy the varied challenges that come with the job as no airline is the same, and working to meet their expectations is one of the best aspects.  There has been a significant shift in the way people engage with media on the ground, so working with airlines to ensure the choice and variety onboard meets or exceeds passenger expectations has been one of the defining factors recently.

In the past year, to what extent has IFE returned to normal in the airline industry?  What's a significant change that you have noticed?

It seems as if most airlines are now getting back to their pre-Covid levels of content.  This is certainly the discussion we are having; airlines appreciate the importance of their IFE selection and want to offer the best that they can as passenger numbers continue to rise.  The biggest change in the industry has probably been passenger expectations.  After 12 months at home with streaming platforms for the company, they want the same variety and choice, so we are finding creative ways to meet these expectations and working with all our industry content partners to achieve this.

What have airlines expected the most from their CSPs during this time of business recovery?

Quality and content differentiation are two of the biggest demands we face.  IFE provides an opportunity for an airline to stamp its own identity on the product and differentiate itself from others.  With such a wide variety of content to choose from, airlines have looked to us to offer bespoke content choices and give their passengers a unique and creative experience yet maintain budgets.

What is one area/ development that you think airlines should explore further or invest more in to improve the passenger IFE experience?

An at-home experience onboard is one of the most comforting feelings for a passenger. There is a myriad of reasons why someone is on board, and the entertainment on offer is one part of contributing to this experience and making the flight as enjoyable as possible.

Airlines are already investing huge sums on connectivity, and I feel that this will be the area that will change the inflight experience the most. As it becomes ubiquitous, the onboard experience with faster connectivity will be the biggest change we will see since the roll-out of AVOD systems. With the ability to shop, book upcoming experiences or chat, we'll see increasing usage of two screens, similar to how many people behave at home. Our task will be to keep them engaged with the in-seat screen.

I don't think that super-fast connectivity onboard will change the IFE offering too much.  IFE still leads the way with the early window access of New Release Hollywood, the variety of international movies and TV from many different countries, way before they drop onto a streaming platform, so there is a greater unique choice that they don't get at home.

Can you share an example of your best work in the past year or a high point?

This is not me being complacent, but I've been pleased with everything that I have done this past year.  Working alongside airlines and customers whom I have worked with for years is always a great pleasure. Being part of such a collaborative team at Stellar is also a pleasure and is reflected in the work we do supporting each other and our customers.  One of the best things I did this past year was to visit and learn more about our technical facility and media lab in Malaysia and enjoy a year-end meal with the team there. Meeting them and experiencing their genuine hospitality and camaraderie demonstrated just how much team effort contributes to the company.

If you could travel back to a year ago, what would you tell yourself?

Change is a very good thing.  Comfort zones may not always be as comfortable as you think they are. New challenges and opportunities are enriching, so make sure you grab these opportunities for change with both hands.

Here's to more years in IFE and with Stellar, Ricky!

For any queries, reach out to us via the contact page or email us at communicate@stellargroup.com.  Do follow us as well on LinkedIn.