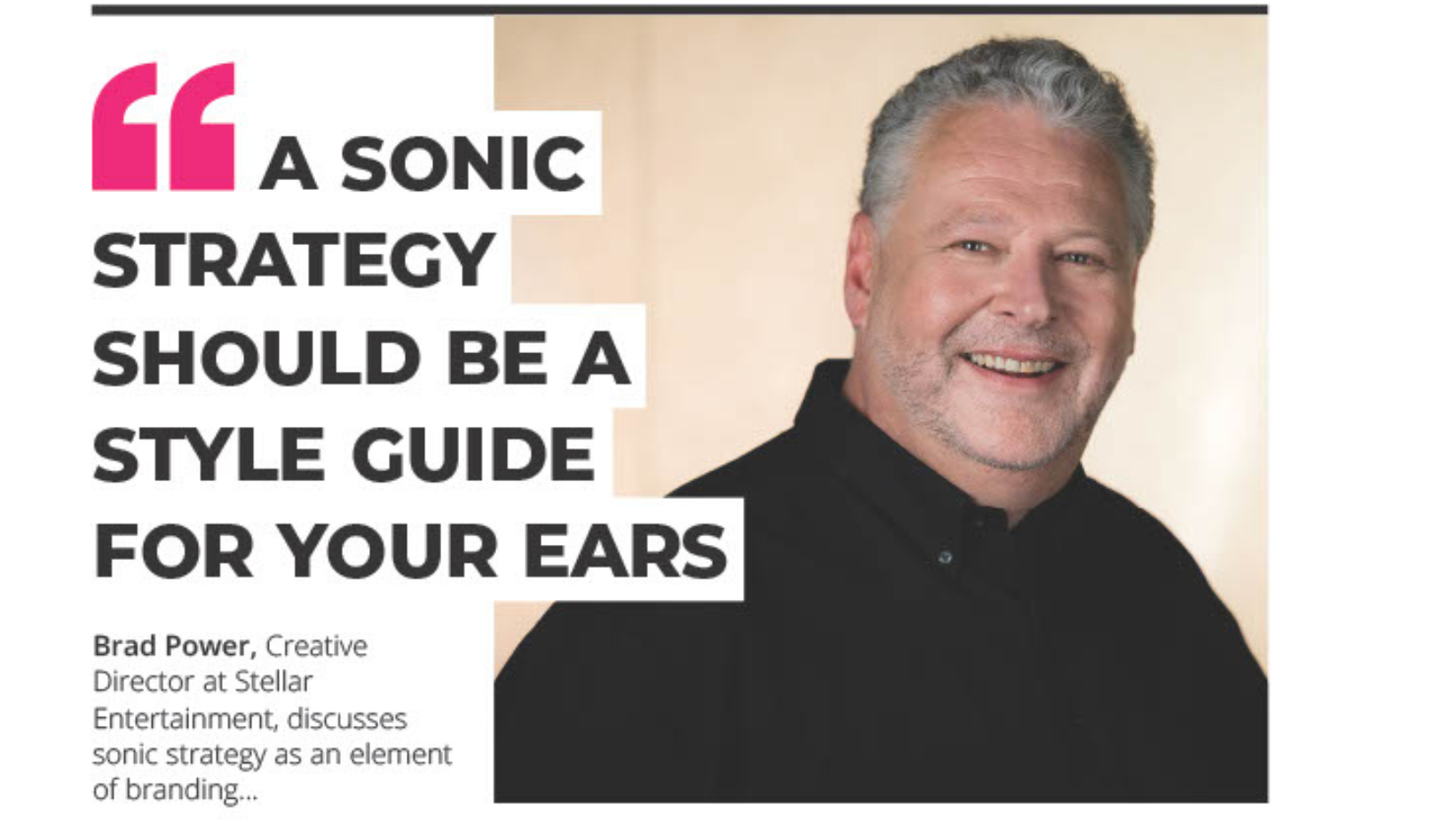 07 Jun

The Power of Audio Branding

Have you noticed how our world has become visually richer since the growth of media and the social media explosion? Alongside this, we're experiencing more diverse audio touchpoints than ever before. Think music streaming platforms, podcasts, a 30-second jingle used in adverts, in-store radio, on hold music, phone ringtones, computer sounds, audio cues, and so much more. Even just a little bit of sound can be powerful yet subtle, like an 'earworm', a tune that creeps into the mind and stays in your subconscious.

Just like video and visual design, creating sounds for brand identity requires expertise in sonic strategies.  Instead of images, text or colour, developing a sonic identity involves understanding how multiple audio assets such as music, voice performance and sound effects can come together effectively to affect a consumer's reaction and create brand recall.

Brad Power is a maestro in this field, with a decades-long career and awards under his belt. As Stellar Entertainment's Creative Director, he takes creative production briefs from airline clients and helps them strengthen their differentiation, their brand image and emotional connection to their target audience.

Brad shared some insights and experience with Onboard Hospitality, a leading magazine for the airline, rail, cruise and ferry hospitality industry worldwide, read by the buyers and suppliers of onboard catering, comfort, technology and entertainment. Check out the interview and article in the current May-August 2023 issue.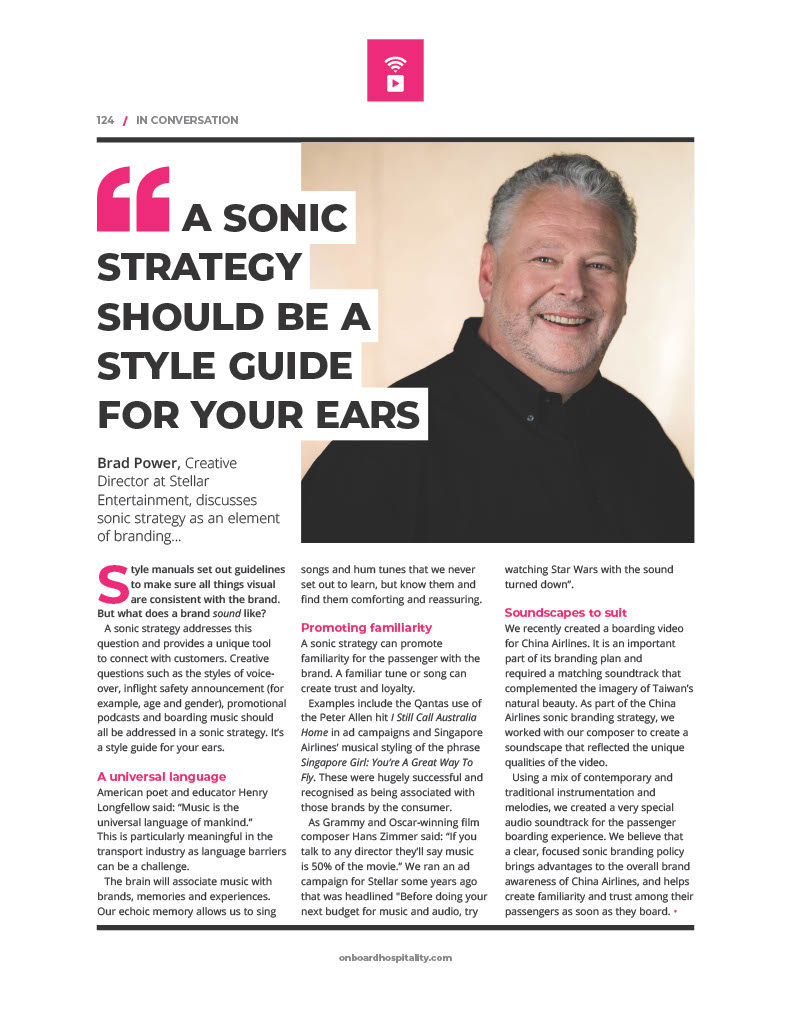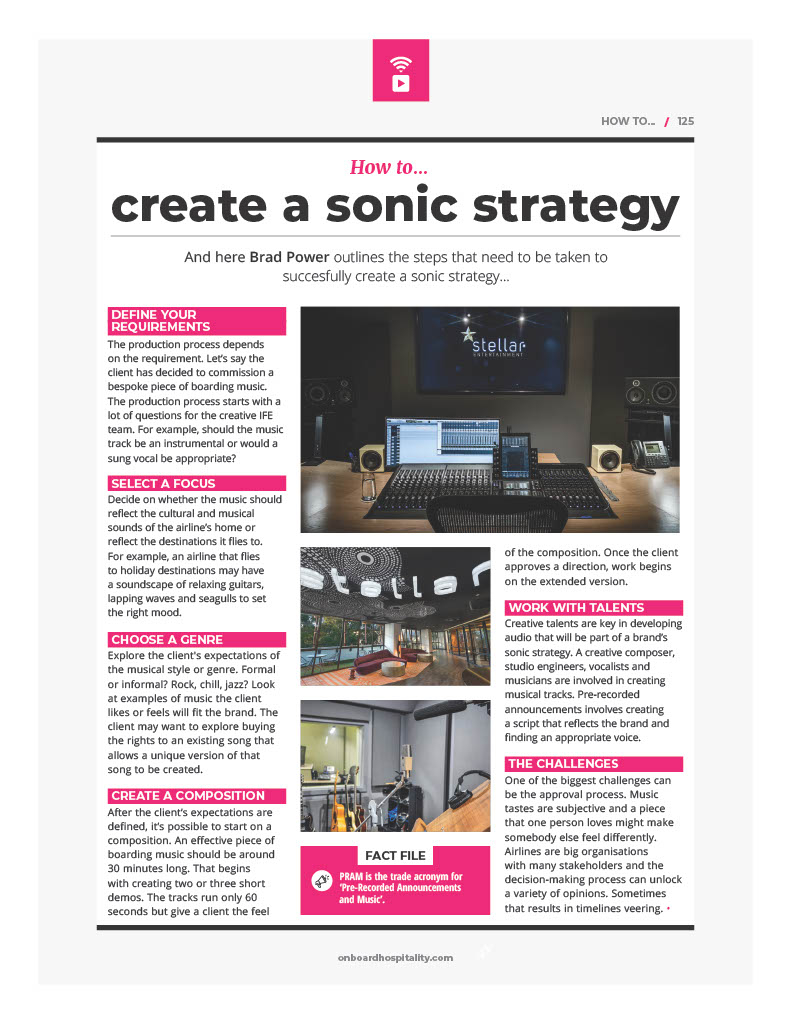 To read the full magazine with more news, views and top trends in travel hospitality, go to:
For any Stellar business queries, reach out to us via the contact page or email us at communicate@stellargroup.com.  Do follow us as well on LinkedIn.