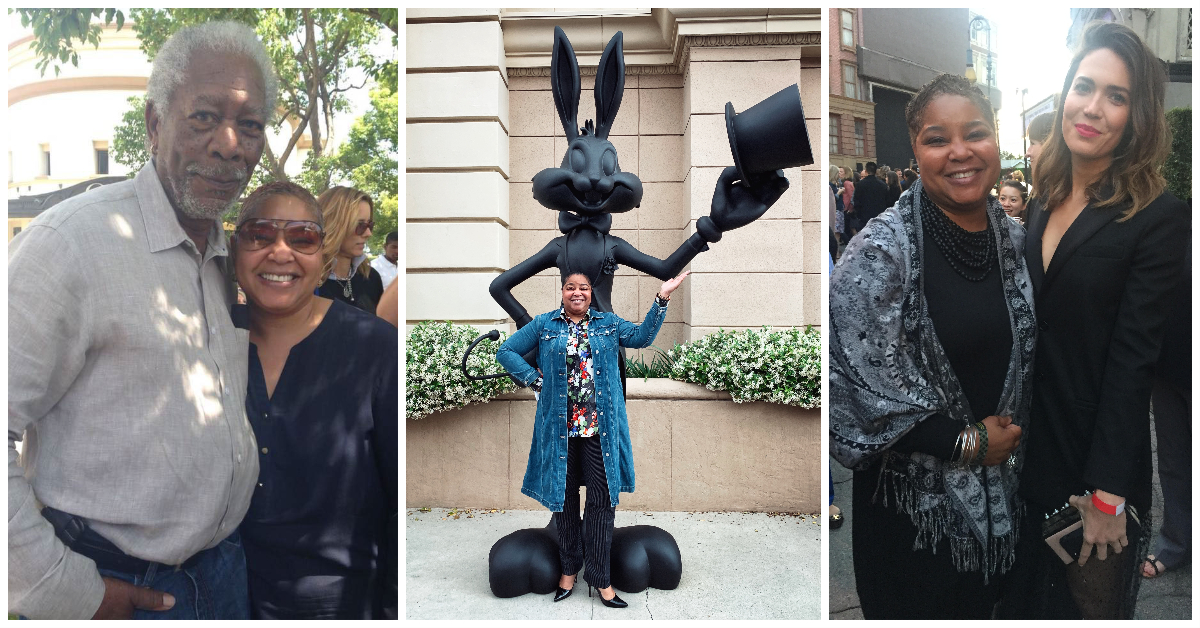 21 Dec

Stellar's Hollywood Darling

While Hollywood is home to thousands of celebrities adored by millions around the world, Stellar Entertainment has its own beloved in-house star who is no stranger to Hollywood content suppliers.  This month, we are delighted that our Director of Hollywood Content Acquisitions, Adlee Williams, marks her 14th work anniversary with Stellar.  Besides being one of the company's longest-serving staff, she is also a key member of the Stellar team and 'the face' of Stellar in Hollywood. There must be a secret ingredient in the water in Hollywood because this lady is absolutely ageless!

At Stellar, Adlee's role includes maintaining all Hollywood studio relationships and content acquisition matters, including Hollywood content pricing, output and commitment deals and ad-hoc licensing. This also makes her the point of contact for all the major studios along with other US-based independent and TV distributors.  With 20 years in the inflight entertainment industry under her belt, it's no surprise that Adlee has fostered long-lasting, warm relationships across the Hollywood landscape which has allowed Stellar Entertainment to build strong working partnerships with all the major studios, namely Disney, Paramount, Sony, Universal and Warner Brothers, as well as all the independents.

Anyone who has met Adlee in person can attest to her radiant smile, easygoing demeanour and vibrant personality that make her so cherished and valued, even to work associates and airline clients. Whether you have crossed paths with her or not, here's a quick insight into this charming lady.
What's a typical work day like for you?
It can vary a lot but typically, I would wake up around 6:00am and immediately read my emails to see whether any of them need to be addressed with a sense of urgency. I will then cook a hearty breakfast and get ready for the day which usually consists of contacting distributors via phone or email, and discussing with different members of our team any requirements that our airline clients have for their upcoming content cycles.
What's it like working with the Hollywood studios and content suppliers?
Working with them is rewarding, but it can also be challenging at times. I have built close and personal relationships with many distributors throughout the years that I've been in the IFE business, most of whom I consider to be lifelong friends.
What's a misconception about working with Hollywood content partners?
Good question. Many people assume that I often attend Hollywood premiers and award shows. Although there is a plethora of perks to my job including meeting a lot of celebrities over the years, my job hyper-focuses on building relationships with content owners and distributors to better service our clients, not on the glitz and glam.
What has kept you in the IFE industry for so long?
I love the fact that it's an industry within itself. Most people are unaware that this industry even exists so I feel extremely privileged to be a part of it. I have always possessed a love and appreciation for film and television content, and the fact that this job has given me the opportunity to travel and experience so much is a bonus.
What do you enjoy the most about working for Stellar?
Stellar is an extension of my own family. What I love most is that we all work together as a genuine team and share a common goal to deliver the best, not only for the company, but for our clients.
Happy Anniversary Adlee!
From your Stellar family
For any business queries, reach out to us via the contact page or email us at communicate@stellargroup.com.  Do follow us as well on LinkedIn.