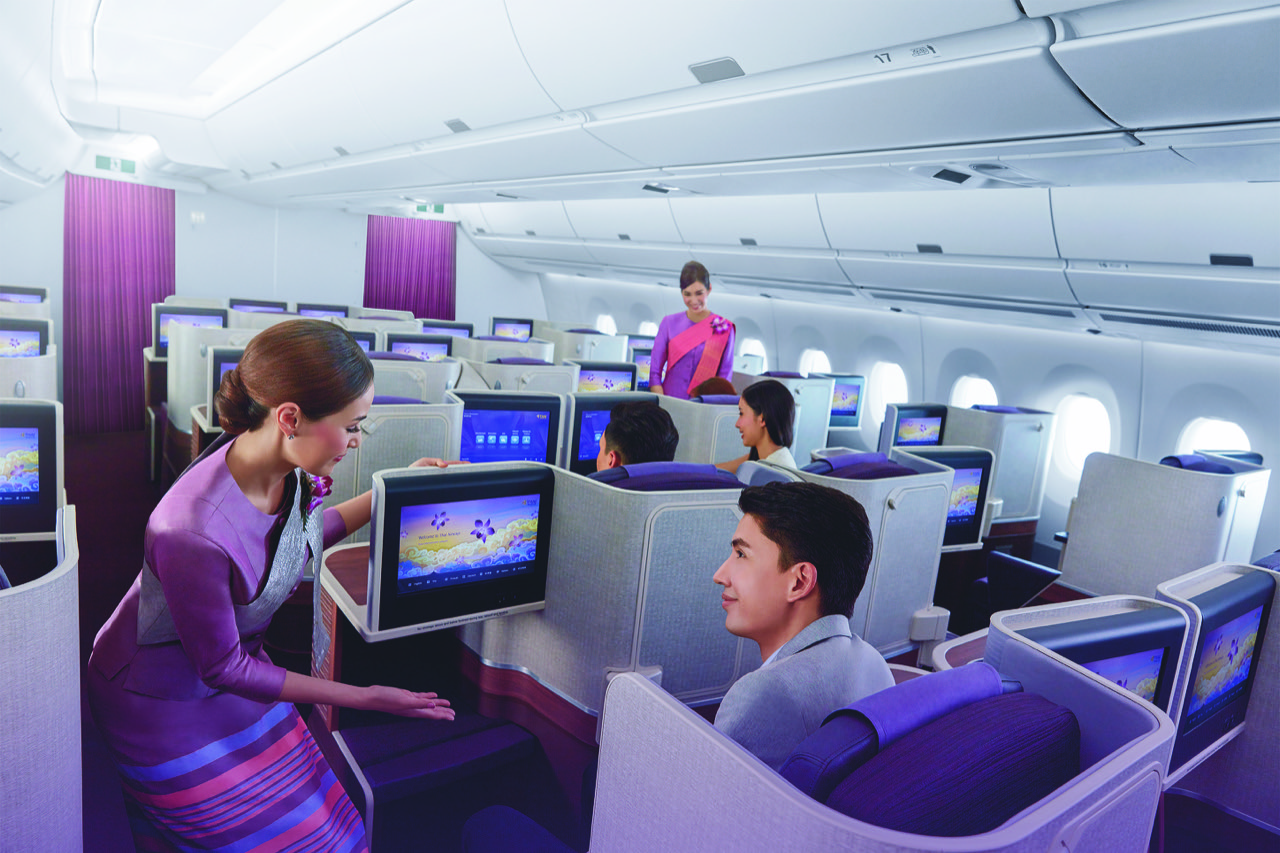 03 Feb

THAI Chooses Stellar To Deliver Improved IFE Experiences

We are delighted to announce that Thai Airways has chosen IFE content specialists Stellar Entertainment as their new content service partner. From February 2022, we will be supplying Thailand's national carrier with the full range of inflight entertainment services, including account management, strategic curation and licensing of all film, television and audio content, production services, technical services and content delivery.

Thai Airways will be managed by Stellar's teams in Sydney, Singapore and Malaysia, who will ensure that through this partnership, passengers have access to high quality inflight entertainment in line with the airline's business objectives.

Kittiphong Sansomboon, Executive Director of Customer and Marketing at Thai Airways states, "To fulfil THAI's vision to be a high quality full service carrier with strong Thai brand connecting Thailand to the world, we have chosen a highly experienced IFE partner who can deliver on every level. From up-to-date releases of content, innovative content strategies such as helping us introduce the idea of pairing music with our inflight F&B experience, to agile technical expertise; we are confident that Stellar can help THAI deliver our promise to the world through our new IFE experience."

Stellar will be implementing its customized and effective IFE solution which provides broader access to premium content compared to other products in the market.

Stellar Entertainment's Managing Director Sam Allen said, "As a leading CSP in Asia-Pacific, we feel privileged to work with another prestigious flag carrier in this region, one that is renowned for world-class inflight products and services. Airlines seek stable and flexible partners with reliable expertise during these current fluid times, and Stellar Entertainment meets those requirements, backed by almost five decades in the industry."

Thai Airways recently expanded their international flight routes and continue to serve key locations throughout Asia, Australia, and Europe.

For any queries, reach out to us via the contact page and do follow us as well on LinkedIn.