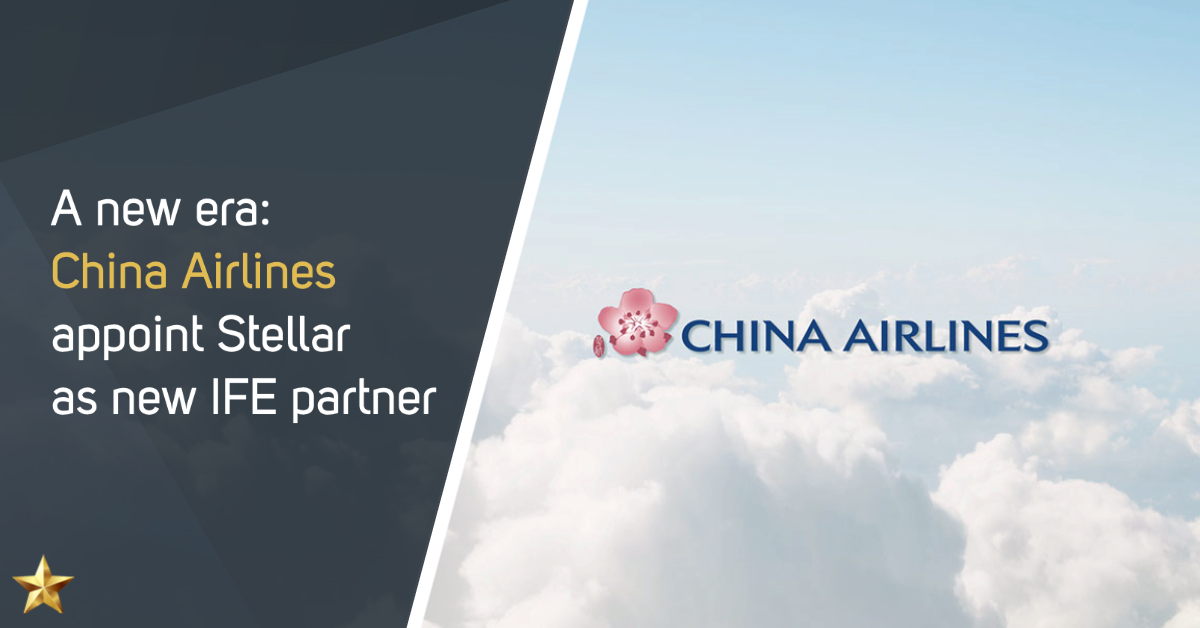 27 Apr

CHINA AIRLINES APPOINT STELLAR AS NEW IFE PARTNER

We are delighted to announce that China Airlines has chosen Stellar Entertainment as their new content service partner. Since January 2021 cycle, we have been supplying Taiwan's national carrier with the full range of inflight entertainment services, including account management, curation and licensing of all film, television and audio content, production services and content delivery to the 62-aircraft fleet.

China Airlines will be managed by Stellar Entertainment's teams in Malaysia and Singapore, and we will be working closely with the airline to deliver a premium entertainment product with the requisite strategy and flexibility the current environment requires.

Stellar's Director of Commerce Stanley Ng said:
 "During these challenging times, airlines look for stable partners with suitable expertise, and Stellar Entertainment can fill that role well, backed by almost five decades in the industry. We are honoured by the trust that China Airlines has placed in us and proud to service such a reputable airline. With this latest client, Stellar continues to strengthen its position as a leading CSP in Asia."
In addition to managing the airline's entire IFE requirements, Stellar will assist China Airlines in implementing the launch of their upcoming new IFE systems, by providing technical consultancy, establishing new timelines and processes, aligning different content strategies to each system, and generally, ensuring a smooth integration with the rest of the fleet.
For more information, please don't hesitate to get in touch!