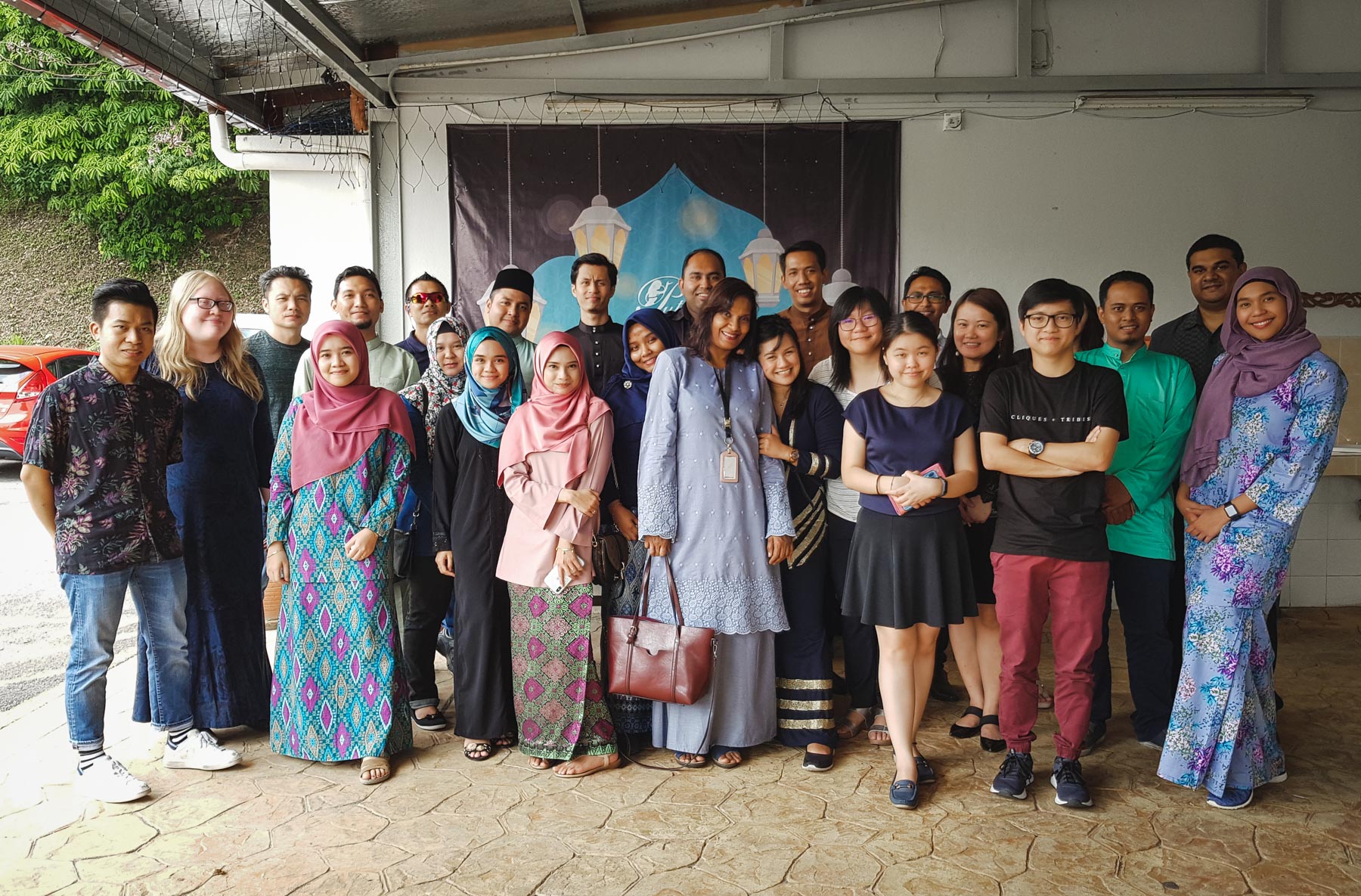 22 Sep

Milestone for Stellar Kuala Lumpur

It is no secret that Stellar Entertainment is the world's longest established, continually running content service provider (CSP), still looking fabulous at 45 years of age while holding the secret to longevity and relevance in the inflight entertainment (IFE) industry. Not many people may know, however, that this year marks the 15th anniversary of Stellar's IFE hub in Malaysia, strategically located to support airline clients within Asia but also beyond.



Stellar Kuala Lumpur (fondly known as Stellar KL) is no ordinary workplace but a state-of-the-art media hub. It began as and still remains a one-stop-shop for client servicing, customised content curation and acquisition, screening, metadata management, and houses a production and technical department equipped with hi-tech recording studios, editing suites and media delivery labs. The responsibility of providing inflight entertainment to airlines is made up of numerous multi-faceted intricate processes. These complexities are present at every link in the chain, from carefully curated airline-specific content packages aided by detailed data analysis of passenger habits and trends, to handling complex technical requirements of airlines for any IFE system. At Stellar KL, the range of services even includes support for airlines using legacy systems such as VHS and Hi-8 systems.
"Stellar Malaysia is designed to offer clients a 360-degree scope of inflight entertainment services including 24/7 support for urgent technical issues," remarks Mervin Mathawan, Country Manager Malaysia and a big aviation and motoring enthusiast. "With 15 years under our belt, we have a solid track record of partnering with major airlines in the region who value our wide network and our cost management strategies."
The Stellar KL of today manages more airline clients than it did before, particularly clients in the Southeast Asian region.
"Stellar Entertainment completely understands the importance of editorial requirements for an airline, especially for Asian and Middle Eastern carriers whose cultural sensitivities are understood inherently by our multi-cultural Malaysian team at Stellar KL," Mathawan adds. "The team has grown over the years and is now staffed by more than 25 people from various media, entertainment and technical backgrounds. An extraordinarily low staff turnover has resulted in an experienced, passionate, and dedicated team of IFE specialists who provide high client servicing standards, supported by the rest of the Stellar extended family worldwide. "


First-time visitors usually convey wide-eyed amazement when given a tour of the fully equipped premises, located within a bustling commercial neighbourhood. At the top floor, the retro and rainforest themes provide a warm welcome with stylish touches of classic yet modern designs. Hardly any changes are noticeable here since its launch year.
However, one of the biggest differences between now and then is the size of the Stellar KL premises. Just below the original premises, an entire new floor was acquired and decked in urban chic, enabling the expansion of Stellar's production facilities and an upgrade to the labs, amongst other additional facilities. With strong bandwidth connection on-site, Stellar KL can support airlines requiring screening facilities and Global Distribution Services (GDS), a digital method of media delivery.


Digital innovations over the past decade have vastly improved internal operations, work efficiencies and offerings to clients, such as helping airlines to implement wireless IFE solutions and investing in data analytics to drive improved content decisions. At Stellar KL, most operational processes are already automated and there is ongoing effort to achieve fully automated deliverables which would further expedite delivery while ensuring accuracy.
By owning an IFE production and technical hub in the heart of Southeast Asia complete with resources and assets dedicated to service airline clients, Stellar Entertainment can keep work in-house, maintain consistent quality and offer cost-effective yet premium propositions to clients.
If you're ever in Kuala Lumpur one day, let us host your visit to Stellar Malaysia. We guarantee amazing food and flavours too!   
To know more about us, don't be shy- drop us a line or follow Stellar Entertainment on LinkedIn.