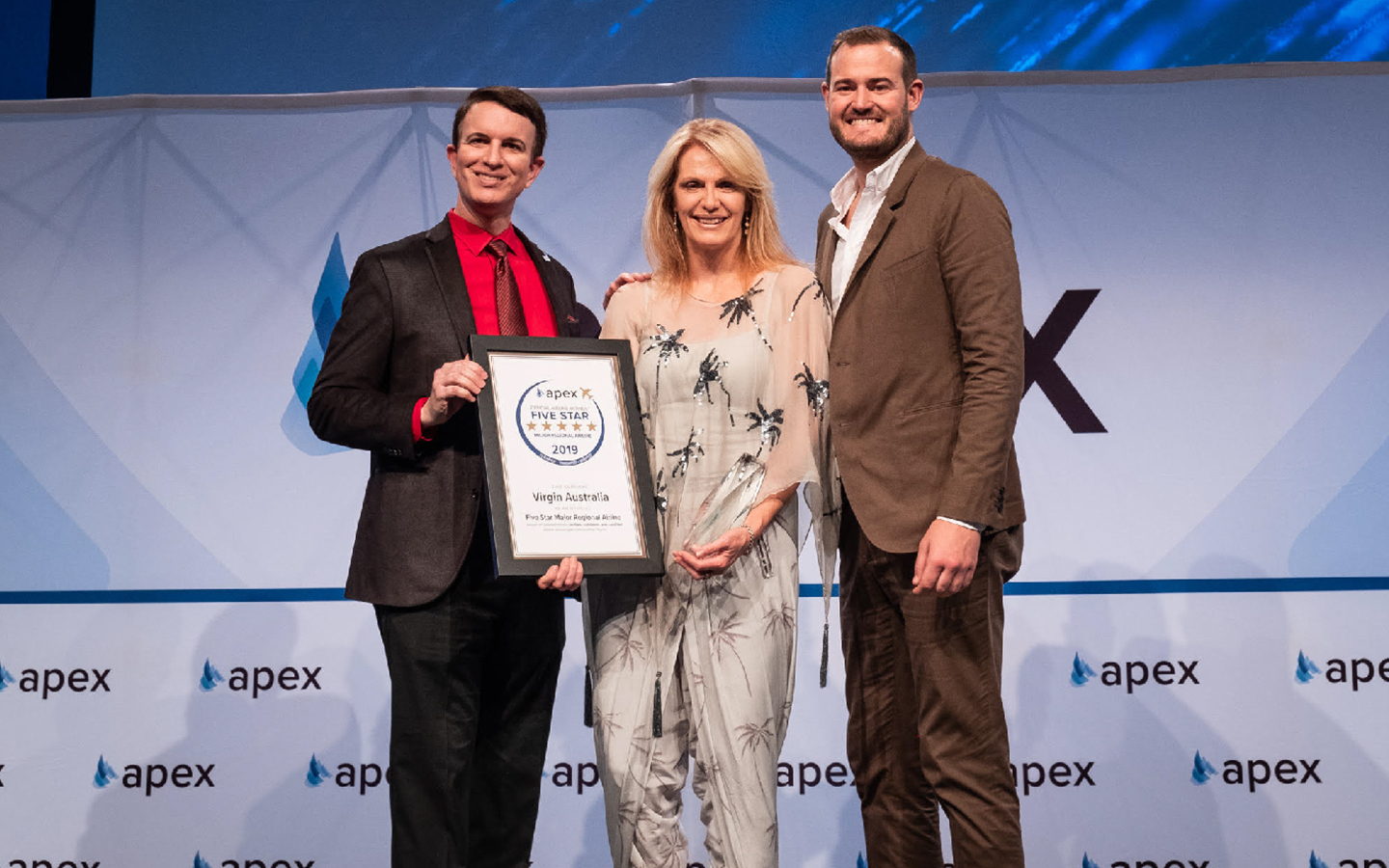 24 Sep

Stellar Entertainment's Client Virgin Australia Wins at 2018 APEX Awards

At the 2018 APEX expo, Virgin Australia was awarded the Best Video Curation for their veritable cornucopia of snackable IFE.

This is the second consecutive year that Virgin Australia have won this award, which is testament to the innovative work done by the VA/Stellar Entertainment team. The Virgin Australia IFE product is one that consistently delivers an exceptional entertainment experience to its passengers, and is unafraid to explore different types of content. It includes a broad range of the latest movies, television shows, music and podcasts, with a unique focus on shorter, alternative content choices that cater well to domestic travel.
 "For the second year running, Stellar has supported Virgin Australia to take out the Airline Passenger Experience Award for Best Video Curation," said Peta Thomson, Product Specialist, IFE Content and Systems at Virgin Australia. "The 2019 award recognises the vast array of short-form 'snackable' entertainment available onboard.  I commend the Stellar team who carry the significant burden of working with multiple content providers to collect and process metadata and media to shape this award-winning product. "

"Virgin Australia has been working with Stellar Entertainment for over a decade, and it is a partnership that we are incredibly proud of," said Mitch Terry, Stellar Entertainment's Group General Manager. "It is essential to both VA and Stellar that we deliver a consistently high-quality and unique product to passengers, and it brings us immense satisfaction for this work to have been recognised by the APEX board."